The paper addresses the shift from traditional to modern teachers' roles within the context of modern approaches to teaching and learning. The paper proposes the framework of discussion (from technocracy to democracy and from centered to disperse distribution of responsibility for learning) and then analyses the shift of teachers' roles in the following dimensions of the lesson: Lesson content design; Setting up the lesson's goals and outcomes; Design of assessment; Methods: Teacher's and students' responsibility for own outcomes and progress. The paper draws upon an interdisciplinary learning scenario and its feedback from students and teachers to elaborate upon the advantages and setbacks of modern approaches to teaching and learning. Here, the paper discusses the modern possibilities of students leaning form each other, and of teachers learning from students.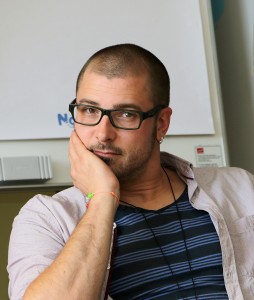 Klemen Sabina is initially trained as a sociology, philosophy and civics high school teacher, with international teaching experience. Currently, Klemen Slabina works at Tallinn University, Centre for Innovation in Education as the Head of Development. He is one of the founders of the Centre. He is a Doctoral student at Tallinn University.
His field of expertise (rooting of new approaches in teaching and learning) is elaborated upon through his outcomes:
– Design and implementation of the new Innovative Learning Environment for Teacher Education at TU
– Education4Future International Academic In-service Program for Educational Leaders: member of consortium between Estonia, The Netherlands, Switzerland, and Liechtenstein; responsible for content and curriculum design, leading, and training.
Illustrations from keynotes: